Our cottage Pultarka is located in the heart of the Krkonoše Mountains, in the middle of nature, far from civilization with bars and discos, where even a mobile signal hardly reaches. If you want to completely forget the hustle and bustle of working days, relax and sit here with friends, don't be afraid to walk a little uphill, then you will feel really wonderful here.
Vybavení
The rooms are equipped with double beds, a wardrobe, a sitting area and a sink
Stylish hall with seating
The two showers on the floor are shared by all
Living room with kitchen, tiled stove, sitting area and separate bedroom with double bed
Room with kitchenette with microwave, electric stove, fridge, electric kettle
Two toilets on the ground floor
Ski room
Terrace with a bench and a wonderful view
Mountain hut Pultarka
There are 7 separate rooms, the two showers are shared upstairs. In the long evenings you can sit in the cozy old kitchen and listen to the crackling of wood in the tiled stove. The kitchen for self-cooking is equipped as standard: electric stove, microwave, dishwasher, dishes. Heating in the entire building is a storage stove. The cottage is only rented as a whole object, so it is suitable for several families. In front of the cottage there is a terrace with a fireplace and a large meadow where your children can run. And hiking and cross-country trails start just above the cottage. The lift drawn in maps in front of the cottage has already taken time.
Gallery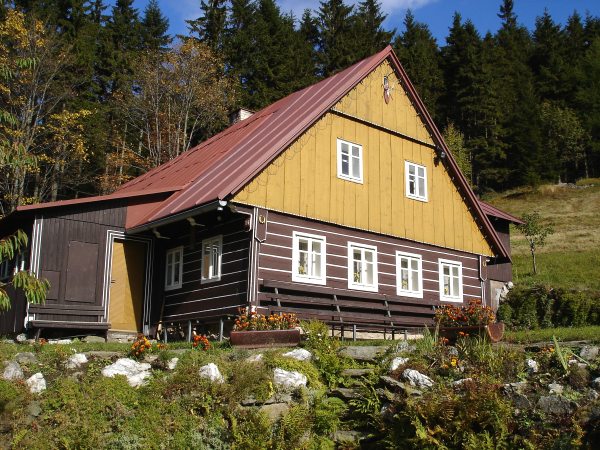 zoom_in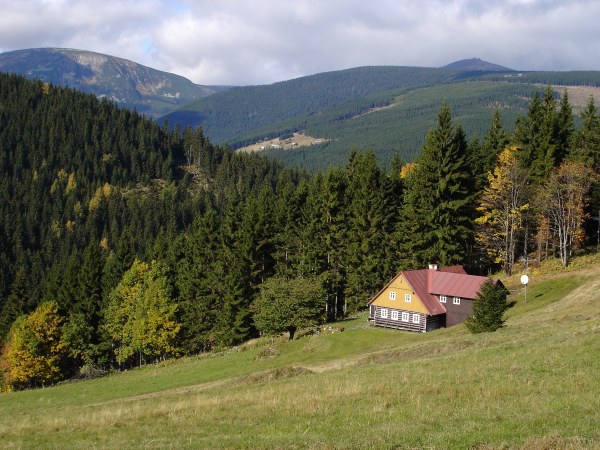 zoom_in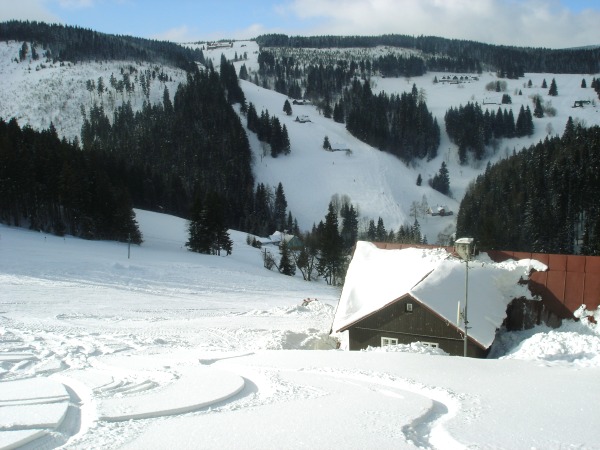 zoom_in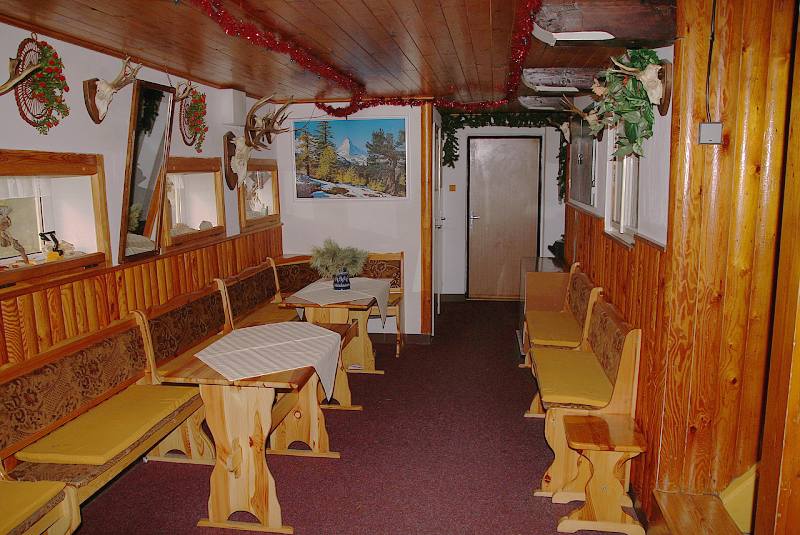 zoom_in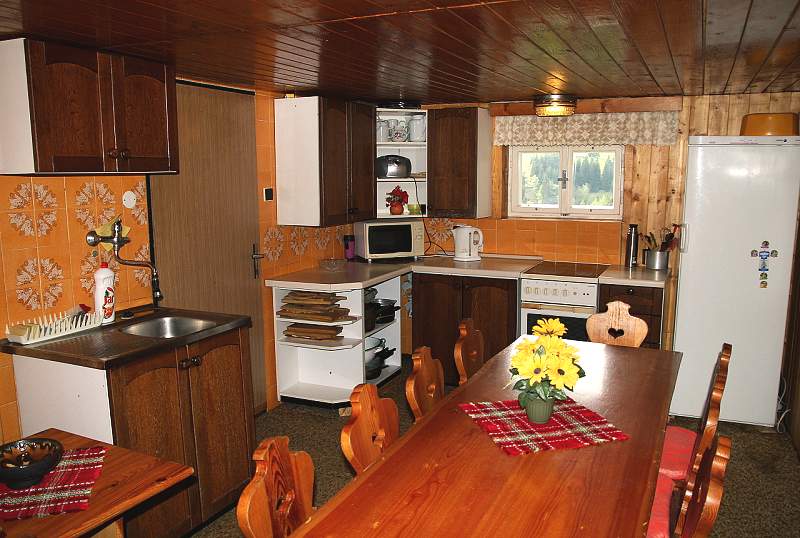 zoom_in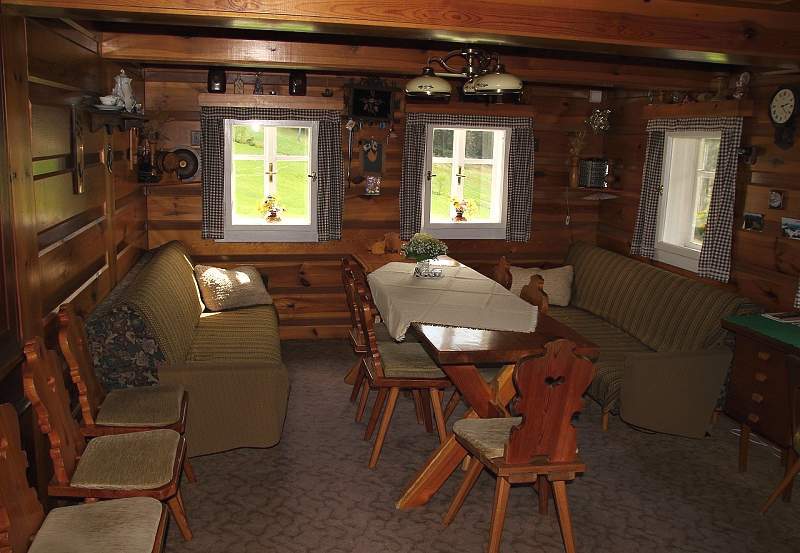 zoom_in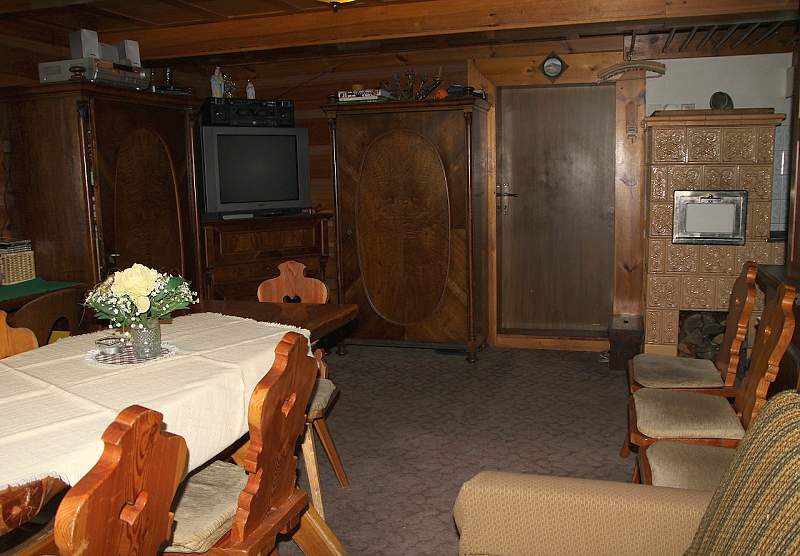 zoom_in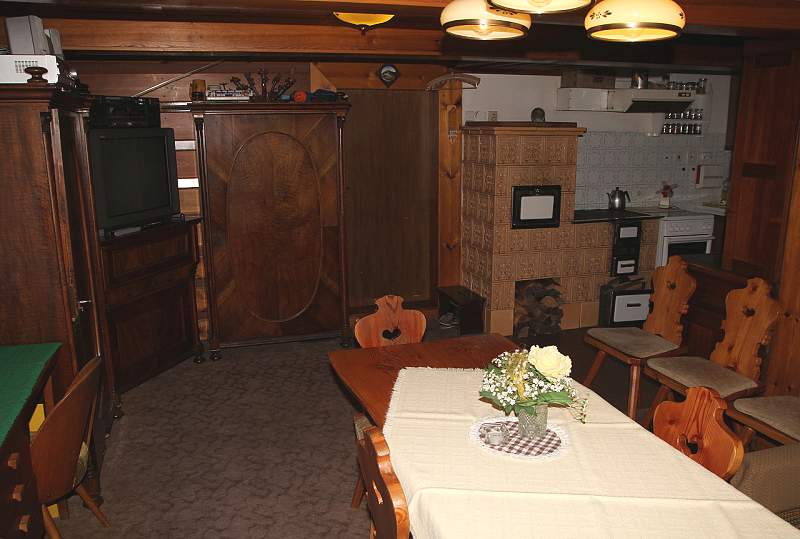 zoom_in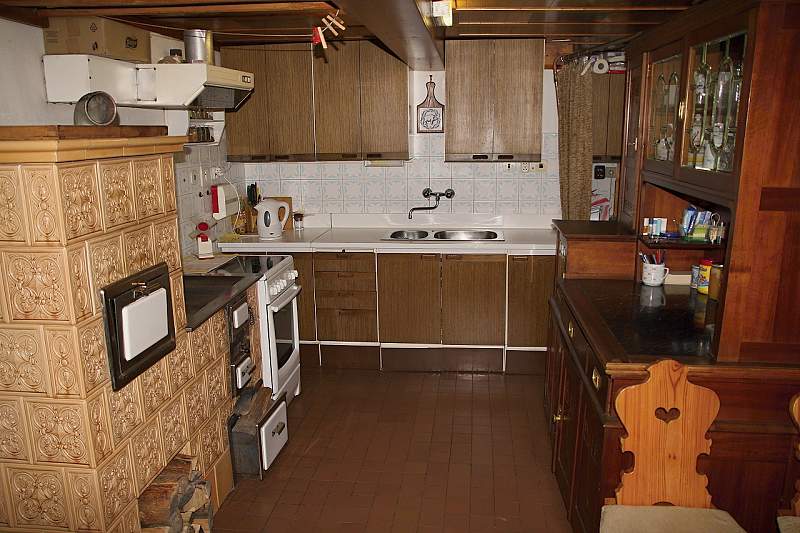 zoom_in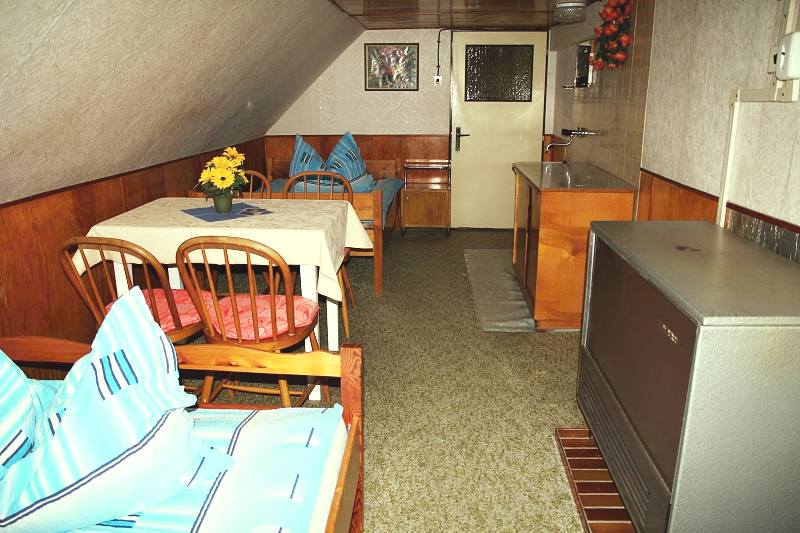 zoom_in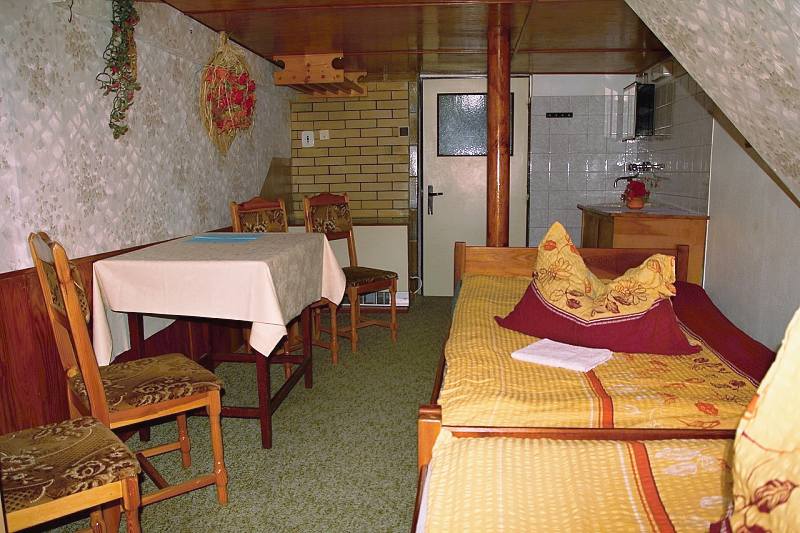 zoom_in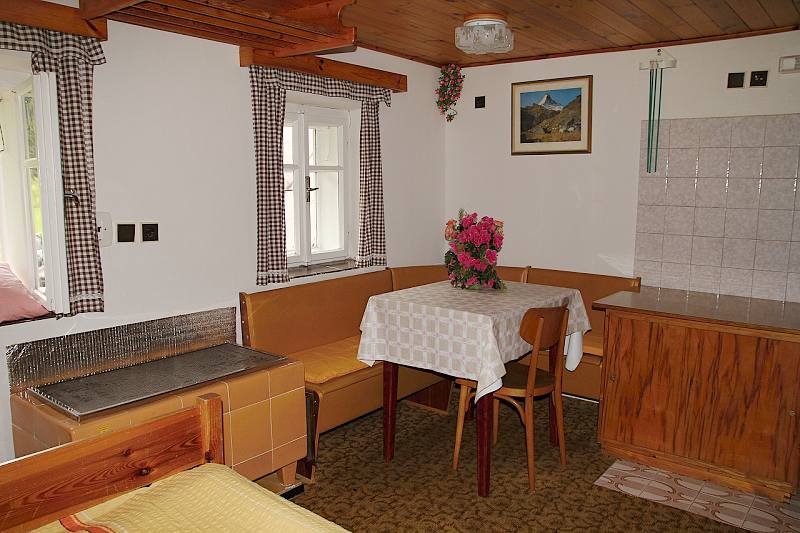 zoom_in
Pricelist
| Termin | Price | Conditions | Free |
| --- | --- | --- | --- |
| Spring till 31.6. | 170 EUR/Night | Hütte / min 2 Nacht | frei |
| Summer 1.7.-31.8. | 170 EUR/Night | Hütte / min 3 Nacht | frei |
| Autumn 1.9. - 31.10. | 170 EUR/Night | Hütte / min 2 Nacht | frei |
| Silvester 20.12.- 8.1.2023 | 2100 EUR/Week | Hütte / Woche | frei |
| Winter 8.1. - 15.3.2023 | 1350 EUR/Week | Hütte / Woche | frei |
Price for self-catering accommodation for the entire property in EUR
Turnses in winter, Sunday - Sunday, in summer, according to your wishes, at least 2 nights.
Accommodation fees CZK 20/adult/night are not included.
El. energy billed according to actual consumption, 6 CZK high tariff and 4 CZK low tariff per kWh.
Distance on foot from Velká Úpa max. 1.5 km.
Luggage transport 1x round trip included in the price limited only in summer.
The client arranges the transportation of luggage in winter at his own expense.
In winter, you can order an transport by snowmobile (tel. 603 475 391).
Parking vehicles in public parking lots in Velká Úpa
Reservation: veselypenzion@email.cz, 774 406 784
Where are we
Addresse:
Pultarka
Pec pod Sněžkou 542 21
Velká Úpa 304